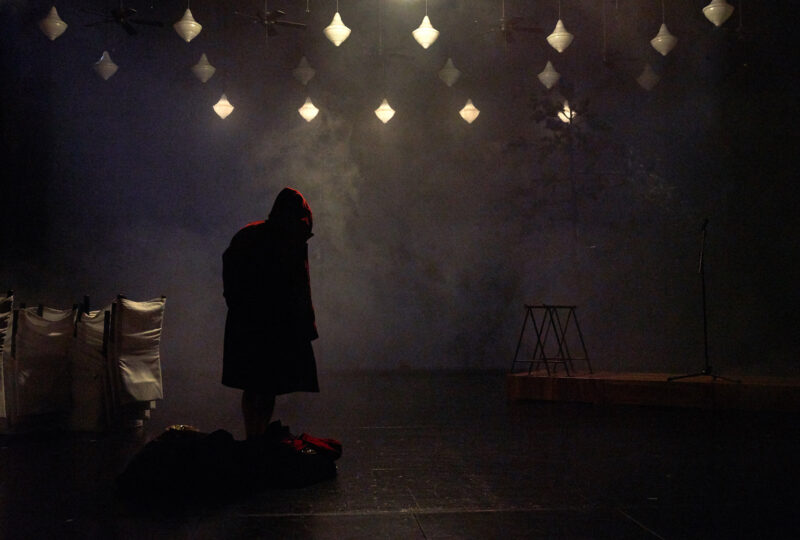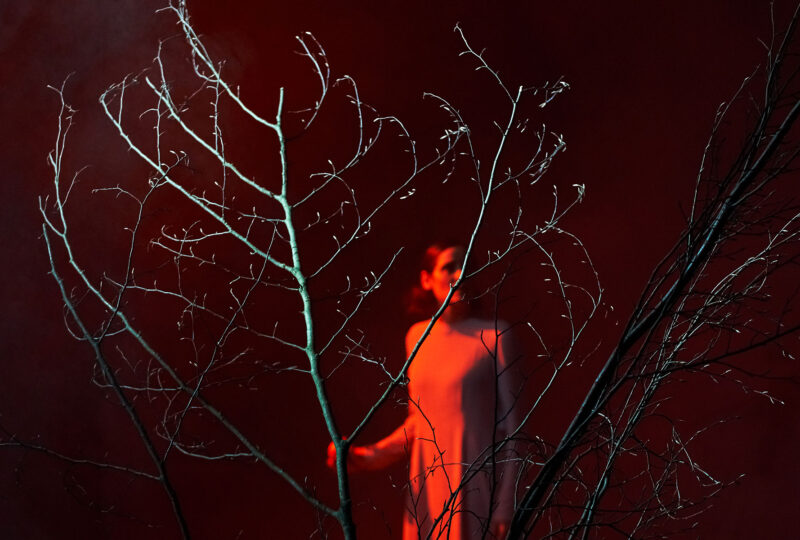 Alkestis Euripides
(Alkestis)
Angeliki Papoulia Christos Passalis, 2019
Alkestis has made her decision to leave her beloved, embarks on a trip through the land of the dead and finally comes back.
I see the black boat on the black lake. I see the old man who ferries corpses across. He is pulling, pulling – don't you see ? – pulling me away to the place where the dead gather.
She encounters talking birds, ghosts, gods, monsters, her own doppelganger and her subconscious. And she realizes: She can quit being a victim and return to the land of the living.
Written by: Euripides Direction: Angeliki Papoulia Christos Passalis Set Design: Efi Birba Costumes: Sophie Klenk-Wulff Light Design: Marc Hostettler Dramaturgy: Irina Müller Photos: Ingo Hoehn
Performers: Yves Wüthrich (Pheres / Thanatos / Chorus) Nancy Stamatopoulou (Chorus / Sevant) Kiriakos Hadjiioannou (Chorus / Servant) Lukas Darnstädt (Herakles / Chorus) Mira Rojzman (Maid / Chorus) Angeliki Papoulia (Alkestis) Jakob Leo Stark (Admetus)
Production: Luzerner Theater
Watch trailer